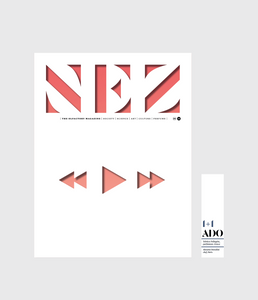 Adorem + Music & Perfume
Regular price
$69.00
$0.00
Unit price
per
Brand

1+1

Issue

14 Autumn/Winter 2022

Perfumer

Fabrice Pellegrin

Chef

Akrame Benallal

Release Date

January 2023

Fragrance Concentration

Eau de Parfum

Fragrance Size

15 ml / 0.5 fl.oz

Page Count

160 pgs

EAN

9782491567439

Through Smoke




1+1: One perfumer, one artist—one magazine, one fragrance. The seventh addition to the ongoing project pairs perfumer Fabrice Pellegrin with chef Akrame Benallal. The result of their collaboration is Adorem. Here, it is offered alongside the latest issue of

Nez the Olfactory Magazine

for a special price. This is a limited edition fragrance and available only while supplies last.
---