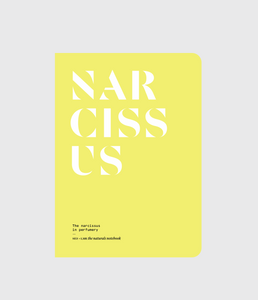 The Narcissus in Perfumery
Regular price
$29.00
$0.00
Unit price
per
Authors

Éléonore de Bonneval, Jeanne Doré, Will Inrig, Clara Muller & Delphine de Swardt

Publication Date

11 April 2019

Language

English

Pages

96 pgs

ISBN

9782370630834

An Intoxicating Scent




Its name comes from the Greek

narkè

, meaning numbing, and no other description could better define this plant with narcotic power. The narcissus is the very picture of delicacy; its fragrance is anything but. In the field, it exudes a heady odor resembling jasmine and ylang-ylang. Its striking character is best expressed when the flower is processed into an absolute. In this form, it is a motley vixen – at once green, spicy, white floral, hay-like, honeyed and animalic.
---